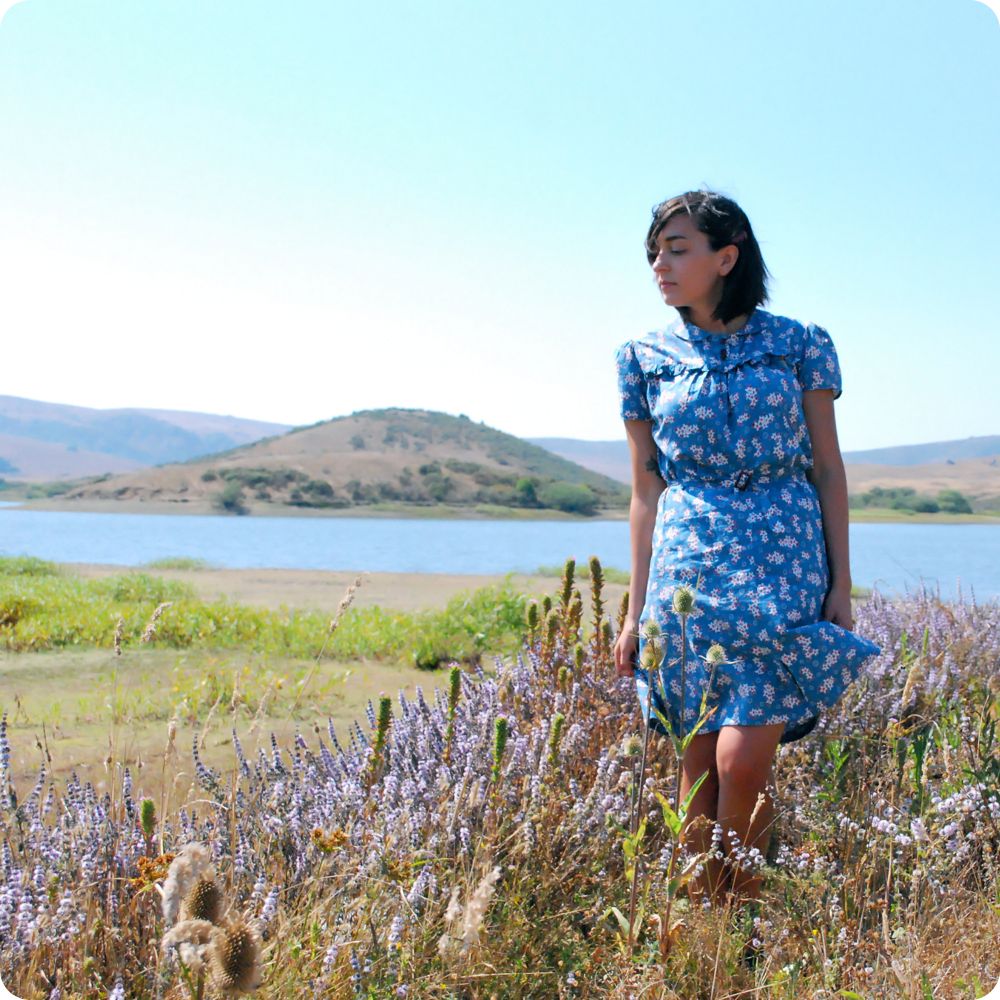 wearing a vintage handmade dress. i'm guessing it's from the 40's based on the style, buttons, and the cute little belt buckle! but i can't be certain!
this weekend was poorly planned. for some reason, despite my expectations, the entire northern california coast was booked for camping reservations. out the window(!) to our spontaneous ideas.
instead, we opted for a lazy afternoon at the nicasio reservoir. incredibly, we managed to find a completely deserted lakeside coast, just off the side of the road in marin county. it's amazing how little you have to drive to find the most beatiful views out there! we bought ourselves some delicious deli sammiches, chips, and beer, and that was our afternoon.
since we expected to find ourselves stopping in bass lake on the way to our anticipated campsite, i was equipped with my new bikini, purchased from a lovely woman off ebay who said she bought it in 1946! as you can see, i was less than excited to get my photo taken in it. haha!
i brought us a blanket to lay out.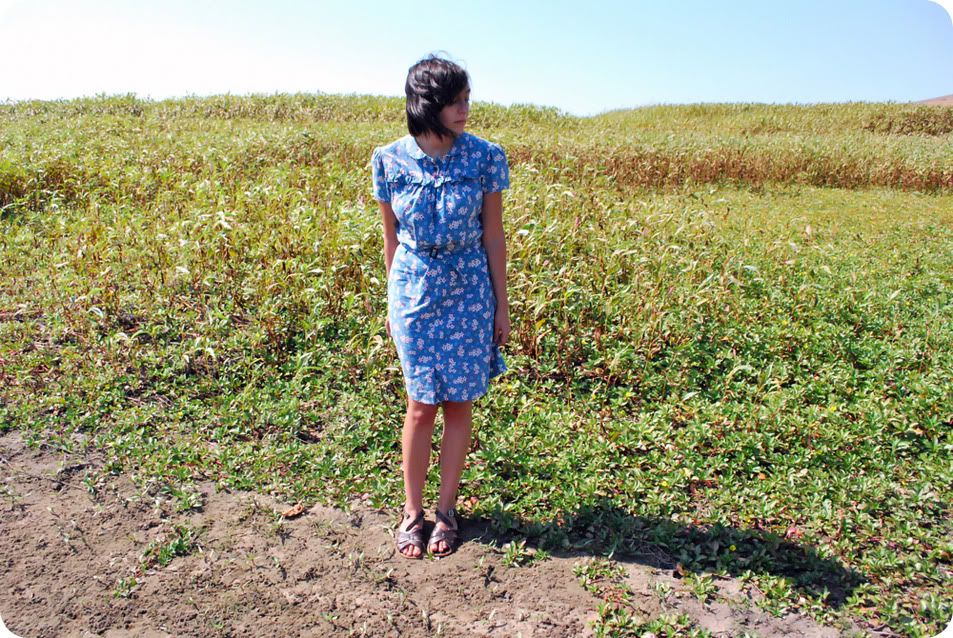 some lush greenery by the waters edge…
making silly faces. i like the bikini, but i'm camera shy!
oh, and there are more photos on my flickr. actually, there are almost always more photos up on there!