well, i was out of town over the weekend due to family related issues… (i apologize to my ebay buyers!)as difficult as that can sometimes be, i was happy to have all of my family brought together for at least a day. i saw cousins and aunts and uncles and people who i hadn't seen in
years
. crazy.
and i saw my more immediate family, as per usual. here i am with both my older sister and my younger brother. they are the coolest people ever. i love them.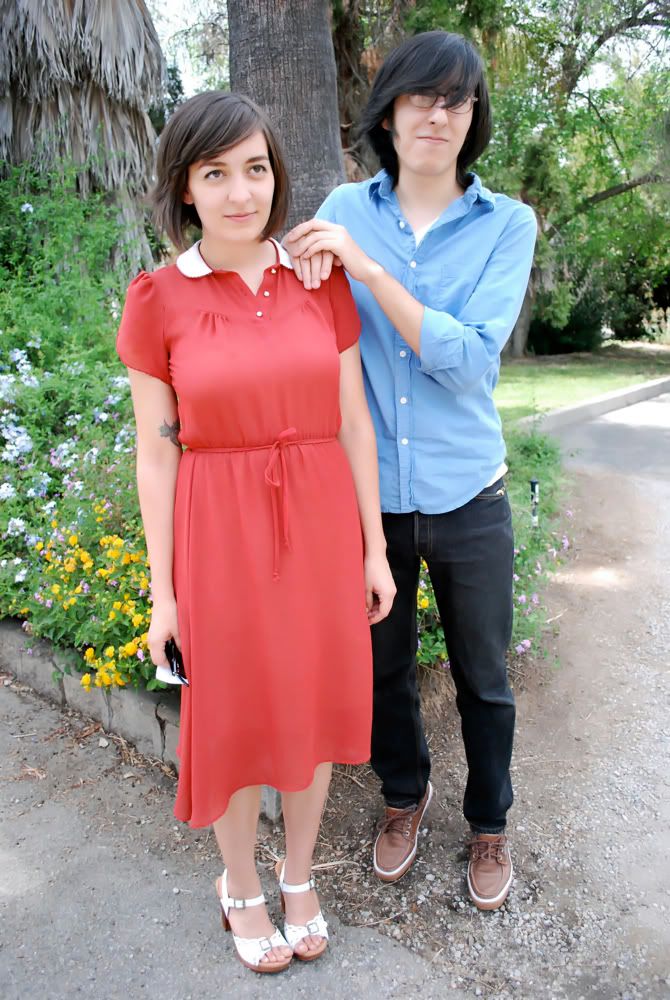 me and my brother are making silly faces.
here i am posing next to an orange tree in southern california. that's murdok the dog. she must've thought i had yummy treats! oh, and it was like 100 degrees out that day. oh dear, i am glad to be back in the bay area!