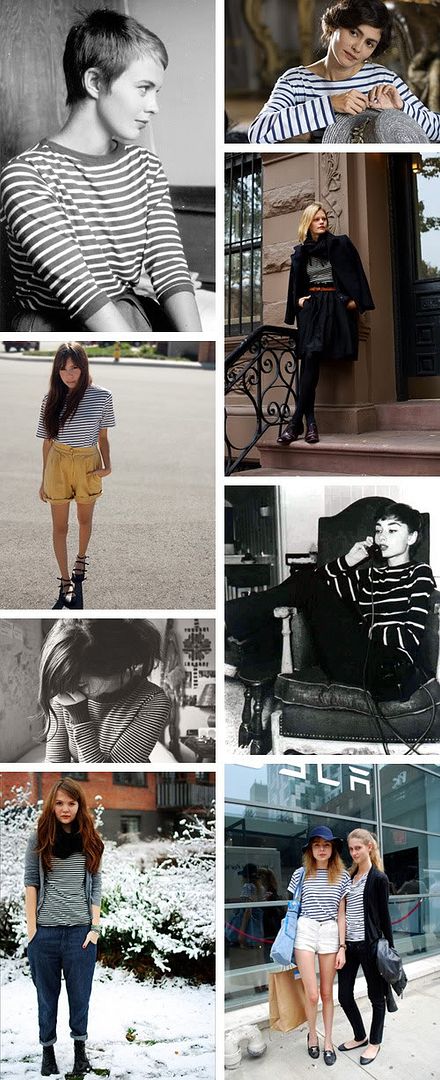 did you guys ever chew fruit stripe bubble gum when you were kids? or maybe you still do? remember those really ridiculous commercials, and the vegetable based dye tattoos on the gum wrappers? i used to buy a pack and chew the whole thing in one sitting because the flavor didn't last very long. oh, childhood novelties!
anyway, what was the point of this? oh yes, stripes. i cannot believe that i do not have a striped t shirt. such a classic, always in style, appropriate for all seasons. anyone have any idea where i can get one for a good price? it's high time i got one!
column a: jean seberg in breathless, jen h. on lookbook, raychel sonveeco on flickr, hedvig l. on lookbook
column b: audrey tautou in coco avant chanel, the sartorialist, audrey hepburn, refinery 29
UPDATE: i totally bought a vintage breton stripe shirt from kennedy holmes after writing this and then i found a boat neck striped shirt from the rodarte for target collection. i'm good.