it seems as though the weather gods finally heard us all complaining about the constant rain and chilly temperatures, because this weekend the temperature spiked up over 90 degrees in these parts, sending all of the city kids into a bit of a panic. my facebook and twitter feeds were filled with comments from san francisco kids admitting that perhaps we prefer our typical fair weather over these souring temperatures. so i went on a little trip up to the russian river for some lazy sunday times with a few friends. living in northern california means that even though we have beaches, the water can be quite chilly even when it's 90 degrees outside, but there are plenty of rivers and lakes where we can all run off to on the weekends for a bit of swimming.
so for this particular adventure, we headed off about an hour north to enjoy the day laying in the sun at the russian river. apparently we weren't the only people with this same idea as evidenced by the sheer number of people filling up in the banks in every possible spot around the area with a constant flow of passers by in inner tubes and on rafts floating down stream. but despite the crowds, we had plenty of fun laying in the sun, skipping rocks, and wading in the river.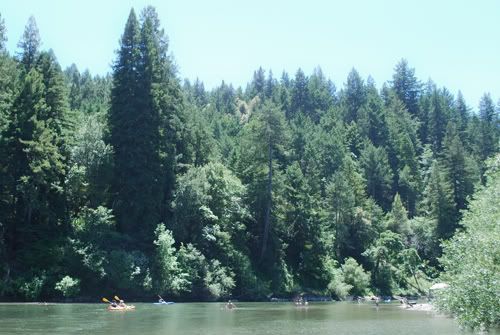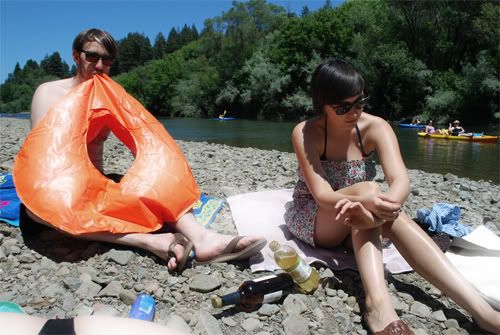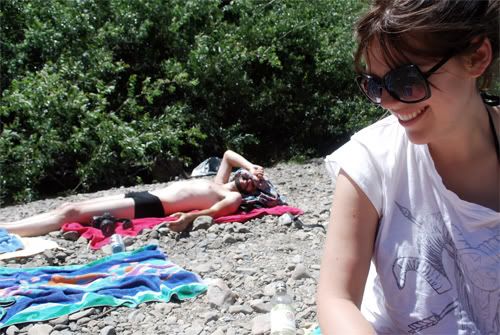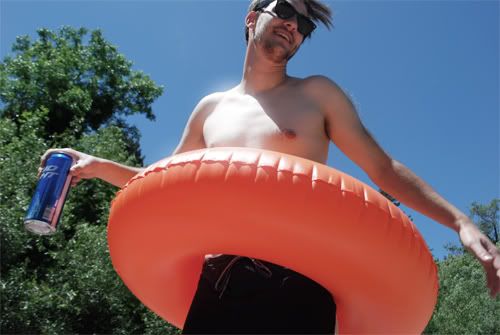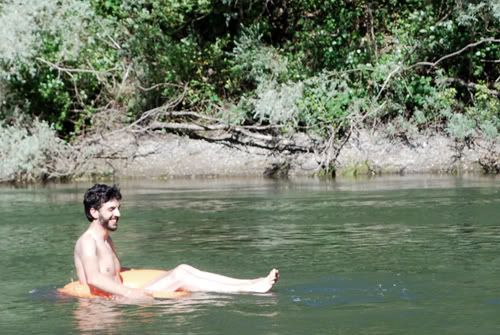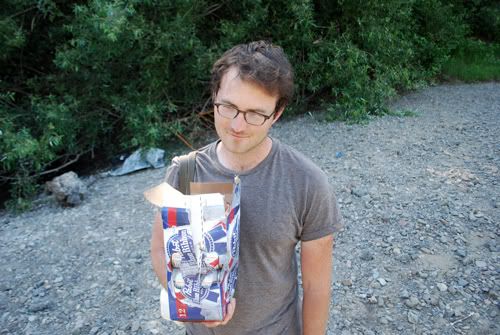 the man from behind the camera came out for a little cameo. this is my elusive partner, brendan.