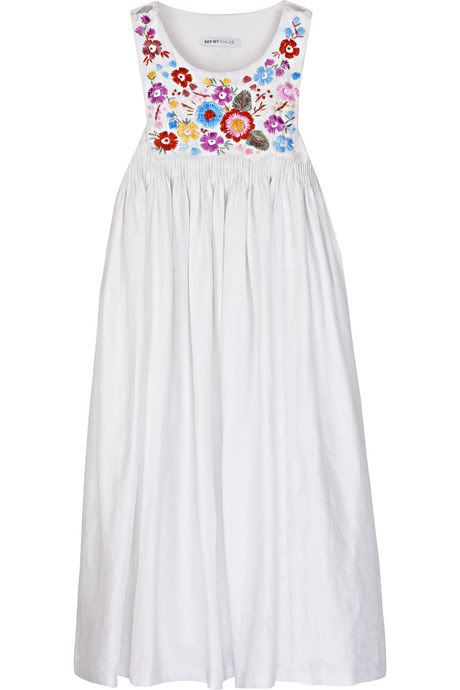 i want this dress. i really really want it. but not
600 hundred dollars
want it. it's just not in my budget, folks. at first, i decided that this hurdle was just too big. i would have to give up and throw my hands in the air, complaining about how it's not fair that they charge
that much
for beautiful clothes.
but on second thought, i could totally make this. it's like what? 3 pieces of fabric? maybe more like 6 if i want it lined? i can embroider. i can do this.
my version will probably involve less volume (so as to be slightly more flattering on someone who is not so long and slender). and i'll have a completely different floral pattern and colors, i'm sure.
so my question is this: does this make me a designer knock-off? if you sew something by hand, fashioned after designer duds, are you a bad person? can we just call it heavy inspiration?
images via net-a-porter.com