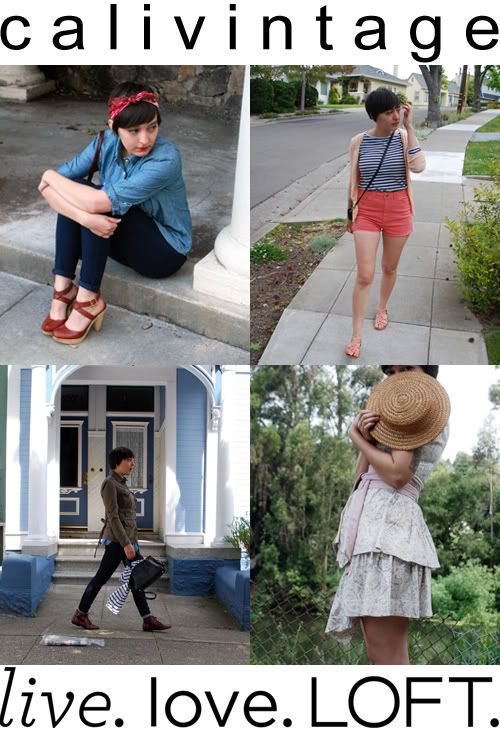 today i am very pleased to announce that calivintage has teamed up in collaboration with
LOFT
as a guest blogger and stylist on the
live.love.LOFT.
blog! all month long, you'll be able to see some of the outfits i've put together using loft items that i've hand picked to style up with items in my own wardrobe, along with other fun surprises at
live.love.LOFT.
i'm sure some of you have already noticed that loft has been collaborating with different bloggers for the past couple of months. jessica of what i wore and joelle and noel of the owls are not what they seem recently wrote for them, and i am honored and thrilled to join their ranks and try my hand at guest blogging for the first time. it's always fun to try something new, and i've spent a couple of weeks now figuring out just how to bring my own personal calivintage twist to the classic new york label, and i'm really excited to share it with you!
having said that, things will be pretty much the same here at calivintage, but you can keep up with my guest posts by visiting live.love.LOFT.