ok, i'm back! actually, your probably didn't notice i was gone, but i had to run down to southern california for family-related issues. it was a very difficult weekend, to say the least. but i wont get
that
personal on my blog.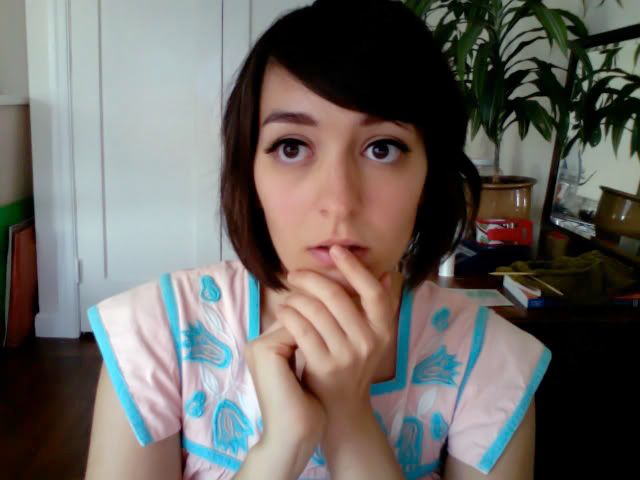 my eyeballs look wonky, but i think the lashes are cute!
anyway, i'm feeling a little off, but decidedly cheery from my afternoon trip to the drug store for a new pair of false eyelashes and some pretty pink lipstick. ah, life's little pleasures. i can now settle down with a glass of wine and get to laundry. i have a bunch of amazing finds from an estate sale last weekend and since i'm completely broke, you get to benefit, because i'm putting them up on ebay on thursday. so sad because i really wanna keep some of it, but the only stuffs that will stay in my closet are a pair of divine silk scarves for me to wrap around my head turban-style. it's starting to become a signature of mine. i wonder how long
that
will last…
oh, and don't forget to check out what i've got up for auction right here and right now.
more later, dear friends.