oh hello there. today was a heavy cleaning day. my little brother is visiting from southern california and i'm embarrassed because my place is a mess. oh dear! so while he hung around and talked to me about bicycles, i mopped the kitchen floor! in this lovely pink dress, of course. haha.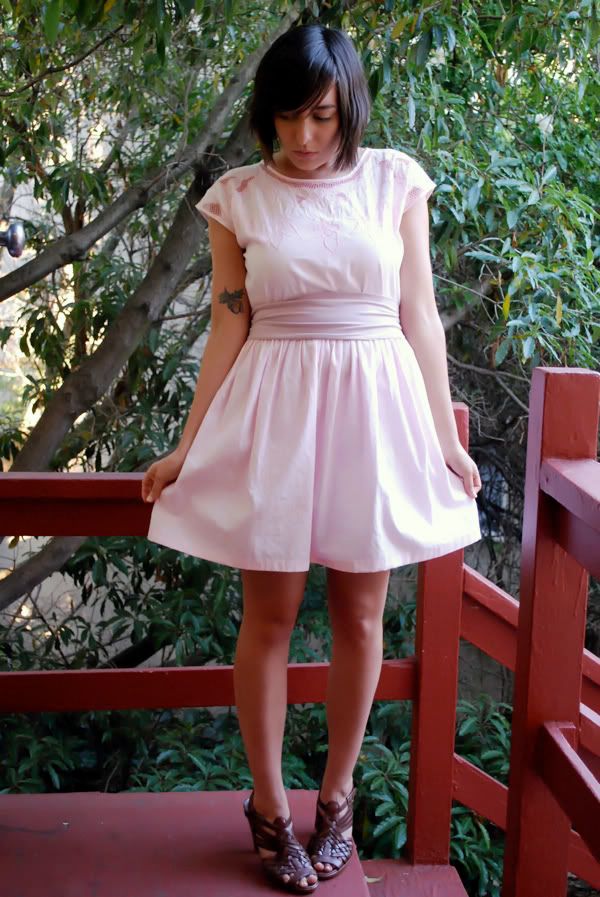 and this is the backside of the dress. i like the buttons! oh, and i wasn't wearing heels while i cleaned. i changed into them when we decided to go out for dinner. la la la. glad to be back to my normal schedule again!
oh, and here's my dear little brother in his new thermal. i guess all this fashioney stuff runs in the family, because he decided that he wanted to cut his thermal in just this way, inspired by nicholas cage in raising arizona. that movie is pure perfection.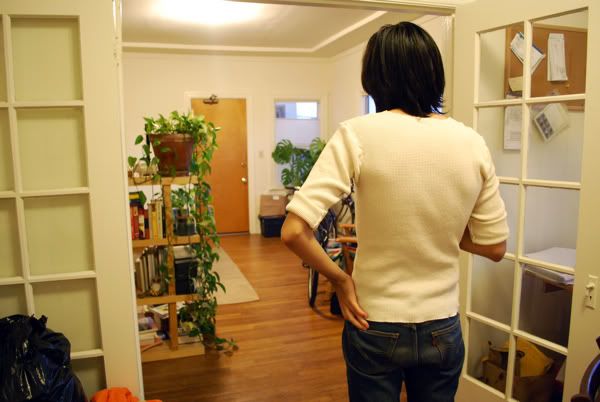 photo credit: pink dress photos by brendan garbee, last photo taken by me!