the weather is odd. it's overcast and muggy. not exactly warm, but not cold either. strange things must be brewing in the sky. what does that mean? i don't know.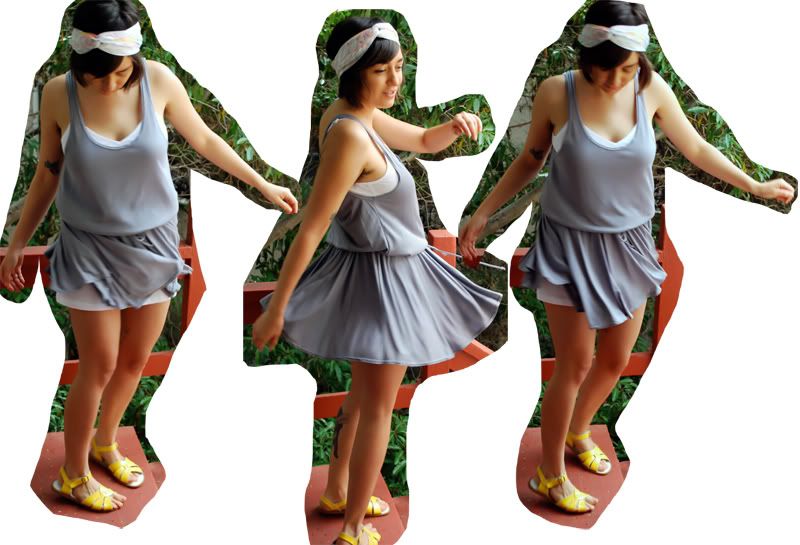 i bought this dress forever ago and then i tried to show off the stretchy, springy fabric that makes is so lovely to wear. i did a sleepy dance to show you. yeah, that's right. i'm sleepy. and it's laundry day. i need to finally warsh my clothes if i wanna get snazzy and wear some nice outfits again.
anyway, i've done a little bit of thrifting and have some good plans for estate sales this weekend. i bought an amazing brown faux fur cropped vest. just try to think of it. you'll like it, i think. and some pretty amazing hand-made 60's dresses that are oh so tiny, but oh so lovely, too. lucky for you petite girls out there! it'll all be in the shop on thursday. and i mean it this time. really, i do.