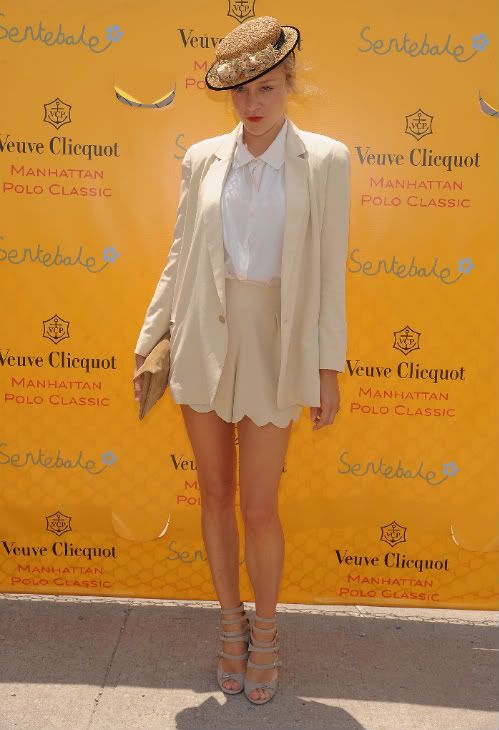 i found these photos here.

i don't think it's any secret that i've been obsessed with chloé this season. i just love the simplicity, the colors, the scalloped edges, and oh! the
sashes
! that's where it all began for me.
and i know that people have already blogged about this, but i just can't help myself. i have to post these pictures because i like chloé. oh, i'm talking about the designer here, not chloe sevigny. but you know what? i like her, too. especially when she's wearing chloé.
and here's the funny thing. i'm a big fan of reading the ever-popular
gofugyourself
blog. i read it everyday. it's funny. and i typically agree with the authors of said blog. but i found both of these photos of chloe sevigny on their blog, being slammed for looking ridiculous. BUT i do not care. this only makes me laugh, because i still really really love chloé (the designer) and i quite like these outfits.