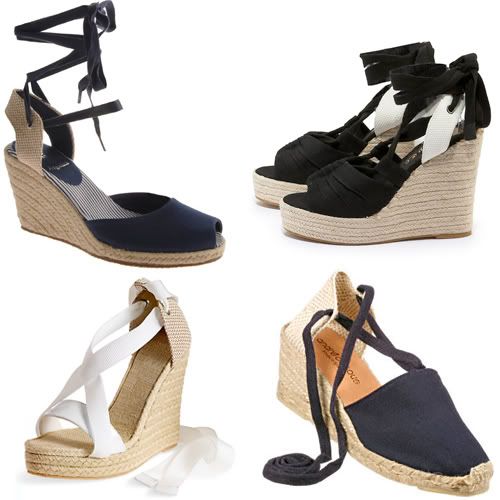 ever since i saw the mini for many collection with bright fuschia and black & white striped espadrilles, i've been on the hunt for a pair. i think i may have faint memories of wearing a flat version of this classic sandal as a child, but since then, they never really peaked my interest. but as the motto goes, "never say never." my new obsession with finding the perfect espadrilles is similar to my new found love of wooden clogs. if you'd asked me about them two years ago, i probably would have called you nuts, but now i need like a million pairs.
the only problem is that i'm quite picky, especially when it comes to shoes. i will think up a perfect item in my head and i won't be happy until i find that pair. when it comes to espadrilles, i'm looking for a platform wedge in a solid color with a closed toe and ties at the ankles. such a simple and classic piece should certainly be easy to find, but so far i haven't quite found them. perhaps my friends in spain will have to help me out!
having said that, here are my top four contenders in no particular order: enzo angiolini, juicy couture, spiegal, andre assous.
oh and of course, in my searching, i discovered that alexa chung had the perfect pair last year. if only those were still available!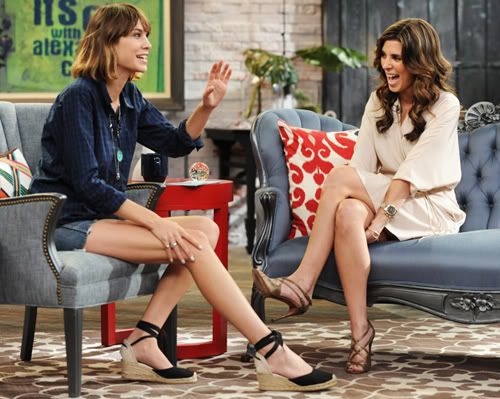 images of alexa via mtv.