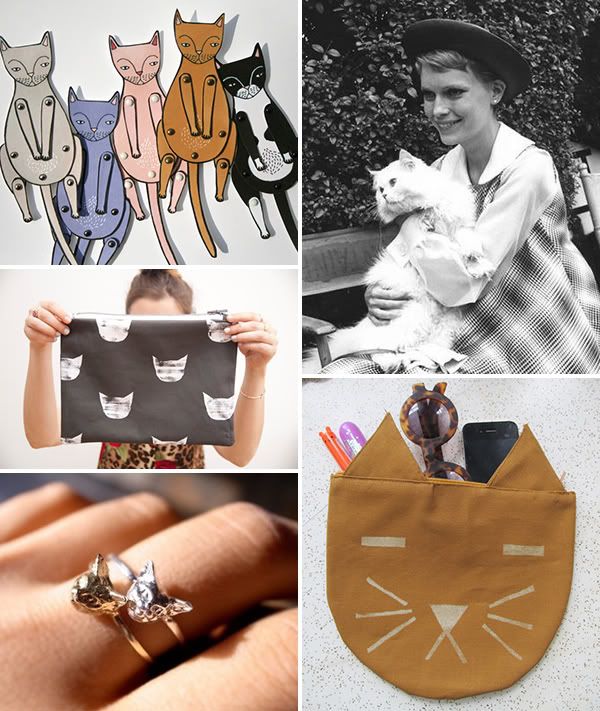 it's been a while since i've done a girls + cats post, so i thought i'd repost this little piece i wrote on the modcloth blog last week featuring some of my favorite cat-inspired accessories! if you follow me in various outlets around the web, then you know it's no secret that i'm pretty much a crazy cat lady. i recently decided to just go with it, and have been slowly collecting a little army of cat clothes and accoutrement.
see my cat pinboard here.
click here for all of my past posts featuring cute kitties.
and click here for my cat posts on tumblr.
clockwise from top left: kitty paper dolls by jordan grace owens, mia farrow in a promotional still from rosemary's baby, cat pouch by fill it with diamonds, cheshire kitty rings by verameat, and cat clutch by leah goren.